Introducing The Cadillac Celestiq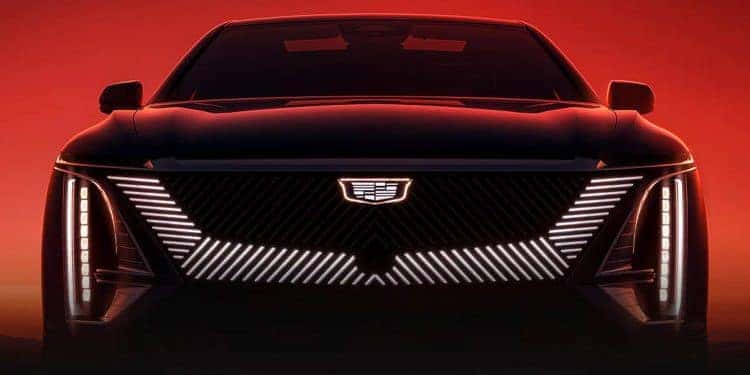 You've never seen any kind of vehicle like this one. The Cadillac Celestiq shines in more ways than one, including its futuristic technology, stunning design, and exciting powertrain. It has an exciting exterior with exquisite detailing, a modern taillight design, and a low-slung fastback shape. Cadillac intends to put on a welcoming show with the taillights too, "inviting each passenger into the vehicle". The hood of the Cadillac Celestiq will be one massive hood with a bodyline break exceeding the headlights that converts into the wheel well, stopping at the front of the driver's door before running back up.
Inside this newly unique Cadillac is a bold red interior color scheme. The inside of the cabin looks wildly modern with rear seats having entertainment screens of their own, along with seat-adjustment controls and control knobs. Rear passengers aren't the only ones who will have entertainment, as Myriad screens lie throughout the cabin with a massive widescreen setup placed precisely on the dash. Screens have also been placed between the front seats, on the rear of the front seats, and between the rear seats.
Instead of having a traditional bench seat in the rear, the Celestiq features a two-seat arrangement with a full center console in the middle. Starry-looking lights dot the interior door panels with what looks like seat controls for the rear. As you look back at the smaller screens between the front and rear passenger seats, you may notice a hidden gem. On these screens, you can see a fingerprint scanner on the display that reads, "profile syncing". From the little gem, it can be assumed that the Celestiq may feature a fingerprint scanner for specific driver profiles.
While the Cadillac Celestiq is just a concept vehicle, for now, it can be speculated that the Celestiq will have GM's Ultium electric powertrain. If you look closely at the main dashboard screen display, you can see "80% battery charge with 10 minutes remaining to full charge". Being able to charge that quickly would mean the Celestiq would need a powerful charger to reach 100% in 10 minutes.
Cadillac announced that the advanced Celestiq will be fully unveiled on July 22, 2022. To learn more about the future of Cadillac vehicles and the new Cadillac Celestiq, call or visit Bob Moore Cadillac of Norman in Norman, OK. Our convenient location is just a short drive away from cities like Edmond and Oklahoma City.